The Internet of things is a powerful solution for process automation and digitization. The fleet industry benefited greatly from this technology as we hugely rely on logistics and transportation and expect it to be efficient, safe, eco-friendly, and managed remotely. Besides, it is predicted to be valued at $7.3 billion in 2022.

In this article, Wellnuts shares its extensive experience in fleet management software development making a particular emphasis on fleet management IoT use cases so you can see how technological advancement optimizes numerous processes. Charging is a crucial component for fast and efficient transportation, and managing this process with convenient software will control consumption and meet all your needs.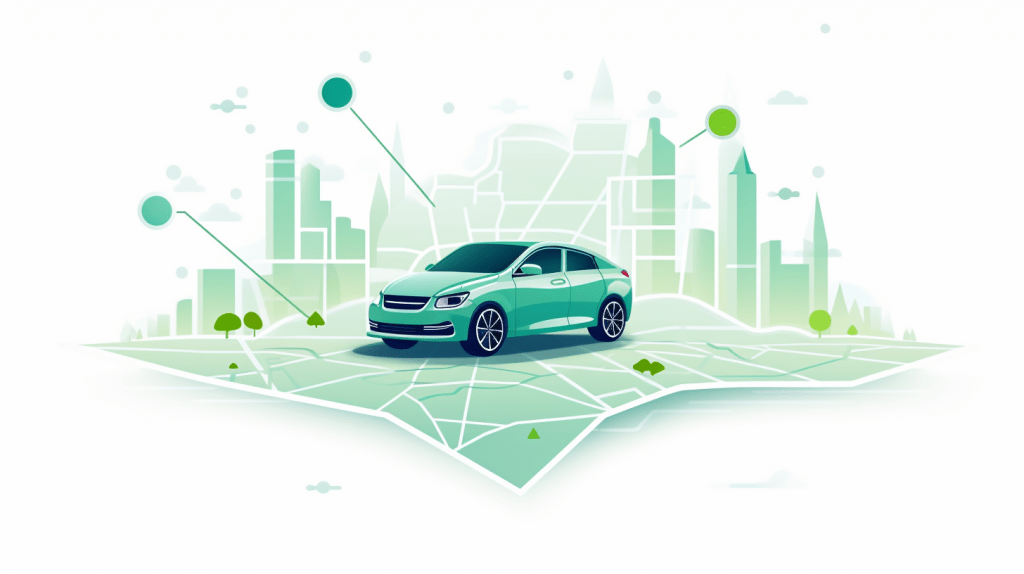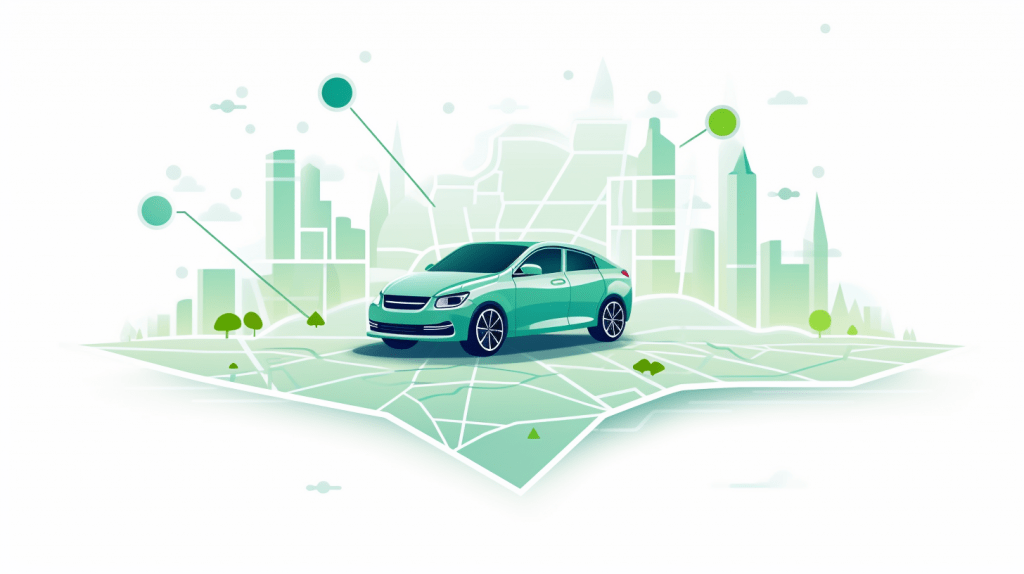 ---
Role of IoT in fleet management
---
Want to know about the influence of the Internet of Things on businesses and fleet management particularly? We will explain how it works to connect vehicle fleets:
Businesses can operate efficiently by having communications networks for tracking their vehicles and optimizing their performance.
The fleet management IoT systems boost connection and allow fleet management to be more productive, cost-effective, safe, and fast. Managers can use the GPS data from vehicles to make operational adjustments as soon as possible if needed.
Now many tasks are performed automatically, which reduces the chances of accidents. Fleet management solutions use IoT-enabled sensors to check different aspects of a vehicle and identify any issues. The IoT fleet management tracks driver behavior and ensures they are not reckless or exhausted on the road.
You can make the most of fleet fuel monitoring through optimized energy usage and charging station infrastructure.
---
How does IoT-based fleet management work
---
If you want to know more about what is IoT fleet management, let's look at its work principles. To implement IoT fleet management, follow these simple steps: capture and filter data, transmit it, analyze, and finally call to action.
Capturing data. Fleet management requires such data as driver's behavior, fuel level, tire pressure, location, speed, load, and temperature. GPS and OBD II sensors collect the necessary information. With IoT devices, you can get data and use it for vehicle optimization.
Transmitting data. Different communication channels transmit data via the internet to other devices or cloud storage. You can use communication methods such as NFC, Wi-Fi, Bluetooth, GSM, etc., via the transmission medium you like.
Analyzing data. When analyzing data, you will have to handle large data flows and there are special services for that. You will get a lot of useful insights into the vehicle's and driver's performance. It enables fast problem identification and solving which is crucial for supply chain efficient management.
Taking action. Once you have processed data, you can communicate with the driver to inform them about certain issues. IoT in fleet management ensures sensors perceive and analyze information about the vehicle state leading to the automatic performance of many tasks.
And it's vital to understand how integrated fleet management services interact. After the planning shipment, the transport management service sends data to the warehouse management cloud and IoT fleet monitoring services. A truck is sent when the warehouse management cloud service generates loads and informs the IoT fleet monitoring service. It's necessary for truck monitoring and data updating.
---
Key Advantages of Fleet Management Systems
---
The IoT technology is instrumental for fleet management systems efficiency. Using smart solutions, you connect vehicles and transmit the necessary information. Let's find in detail how IoT and fleet management together can benefit your business.
---
Tasks automation
---
With the IoT fleet management system, you can greatly benefit from automated processes and trip planning. The system sends notifications to connected devices and a driver to mitigate risks. For example, drivers can reroute when they are informed about unfavorable weather conditions, accidents, congestions, filling stations, etc. In case of breakdowns and accidents, the system automatically sends notifications to nearby service stations for fast problem-solving.
---
Fuel efficiency
---
The IoT provides businesses with a fleet fuel monitoring system. It helps to find causes of fuel inefficiency and gives data to boost performance. For example, driving style affects the amount of fuel wasted and analyzed data enables managers to detect failures and improve efficiency.
Improved engine performance
---
Plenty of fleet management IoT solutions are designed for boosting engine efficiency. Implementing IoT is crucial for remote monitoring and diagnostics. Digital tachographs collect data necessary for increasing your vehicle performance. Your engine parameters are analyzed remotely to detect any issues and get in touch with the service station if needed.
---
Smart fleet management
---
The internet of things fleet management market offers solutions for flawless data flow. You can use such modern technologies as big data and the cloud for real-time data access. Now it's fast and effective to make decisions and evaluate performance, integrating modern technologies into ERP systems.
---
Cost-effectiveness
---
The IoT technology is not cheap to implement, but it will bring you much use in the future. Access to vast amounts of data, fuel efficiency, and predictive fleet maintenance contribute to saving your budget.
---
Fleet tracking
---
Tracking vehicles assist in providing fleet predictive maintenance. IoT-enabled devices track and report any changes in vehicle operation. You will avoid many risks on the road when your truck gets proper visibility with GPS. Take a look at more IoT fleet tracking benefits.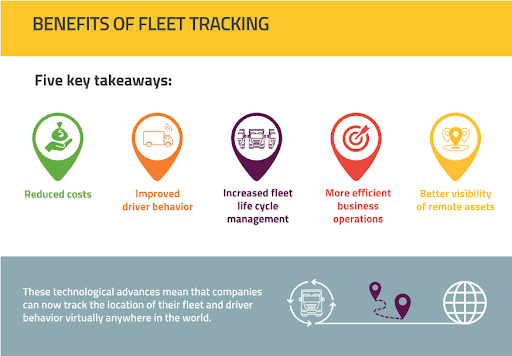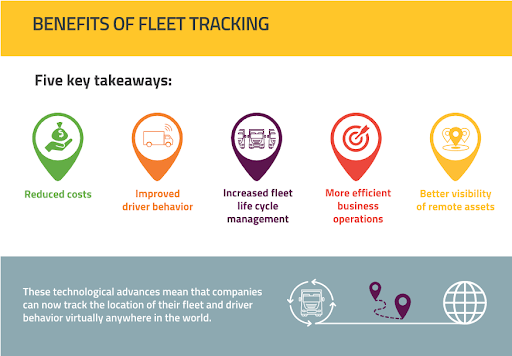 ---
Use Cases for IoT in Fleet Management
---
By discovering IoT fleet management use cases, you will clearly see how to boost your fleet efficiency and productivity. Let's define four key use cases for protecting your vehicles and enhancing employee performance.
---
Fuel monitoring
---
IoT sensor is a modern solution for fleet management fuel monitoring. Now you can maximize fuel efficiency by identifying issues like idling or leaks and fueling the tank remotely. It's crucial to monitor drivers' behavior as it influences fuel efficiency by 30 to 60%. IoT-enabled fuel level monitoring provides more transparency and improves driver performance.
---
Fleet maintenance
---
Addressing issues in advance is a must for maintaining your vehicle's proper performance and reducing service costs. With IoT-powered predictive maintenance fleet management, you can benefit from constant reports on vehicle state, like oil level, tire state, battery level, and more. The application gathers data, analyzes, and visualizes it for monitoring parameters and preventing damages.
---
Loss Prevention
---
IoT fleet management helps business owners save costs as chances of loss reduction. Your vehicle will perform as efficiently as possible due to constant monitoring and reports. With IoT technology, your cargo will be protected, your vehicle will use fuel more efficiently, and you will spend less money on its servicing.
---
Driver behavior monitoring
---
Driving behavior is crucial to monitor, as over 60% of traffic injuries are caused by risky driving behavior. IoT helps to optimize driver behavior for better safety. Fleet managers monitor their drivers, point out their mistakes, and warn about the consequences of their actions.
---
What to Expect From IoT in Fleet Industry
---
If you still wonder whether to use IoT technology in fleet management, the time to act is now. IoT for fleet management will not happen sometime in the future because we live in the Internet of Things here and now. It creates $14.4 trillion in Value at Stake and has dozens of billions of connected objects. IoT-enabled telematics is your key to success as technology-powered solutions drive the world.
---
Implement IoT for Fleet Management and Boost Vehicle Performance
---
There are a lot of IoT solutions for fleet management you can implement in your business and take a competitive advantage in the market. So what to start from?
Feel free to contact Wellnuts if you are looking for a development outsourcing company employing programmers with profound experience in IoT solutions. Make sure to review our portfolio, paying special attention to the EV fleet charger management software project, during which we've significantly increased the efficiency of energy consumption. As you can see, our team knows how to create high-load data processing platforms for fleet management, evaluation, maintenance, and performance optimization.

Book a consultation with us, and let us turn your most ambitious ideas into well-functioning products!

Ready to talk? Contact us: ask@wellnutscorp.com