Wellnuts is a reliable tech partner providing top-notch smart home solutions. Our team has deep expertise in IoT and scalable data-driven systems. With the apps we build, your end-users will benefit from effortless smart home appliance management, streamlined automation, and convenient device monitoring. On top of that, we ensure high-level security and an intuitive, user-friendly interface design.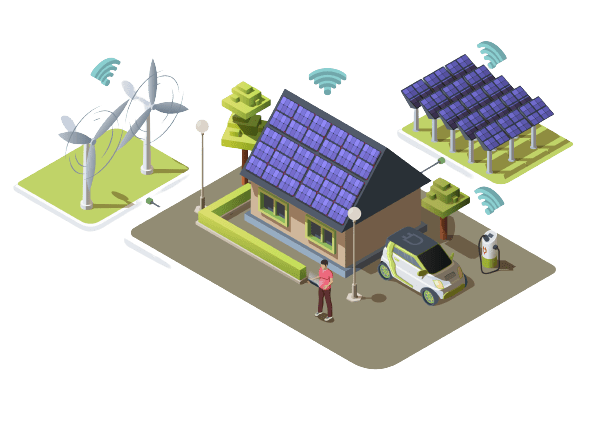 Our Key Steps for Smart Home App Development
Analytics and Development Strategy
We start with evaluating the ideas and discussing the requirements, and then we get the project roadmap ready. Our qualified experts provide all necessary analytics and create a reliable, results-driven strategy to achieve your goals.
UI/UX Design
Our skillful UI/UX designers will ensure your home automation app is user-friendly and intuitive. We create the interface based on the style guides and top industry trends. Finally, our team delivers a convenient dashboard to monitor smart home devices and get timely reports.
Custom Home Automation Software Development
Our IoT and machine learning expertise allow us to provide high-quality smart home app development services. We can build a solution of any type and complexity. Our software engineers create mobile and web apps to monitor your smart devices' performance based on preliminary research and your business goals.
Smart Home Software Testing
We focus on testing your smart home product to detect and eliminate any potential bugs at this stage. Our team provides end-to-end quality assurance and involves QA specialists at the earliest development stages.
Integrations
For a smart home application, API integrations are vital. They ensure seamless access to third-party platforms and apps to get the required data and handle various operations. The integrations we provide for home control software include Google Home, Apple HomeKit, and Alexa.
Smart Home System Maintenance
fter the home app is launched, it requires constant support, system health checks, and performance monitoring. Our company can maintain and regularly optimize your home automation software. With our help, you can eliminate downtime and avoid system failures critical for smart device management.
Our Smart Home Software Development Expertise
Regardless of how sophisticated and complex your requirements are, our home automation experts can handle your project and deliver solutions tailored to your business needs.
Custom Home Automation App Development
We provide our home automation development with our customers and their business goals in mind. Our team applies a custom approach as our seasoned professionals ensure the deliverables are tailored to their needs.
Reliable Security System Development
We create security systems according to the latest market demands. In particular, our company deals with indoor and outdoor surveillance, smart locks, and doorbells. Our solutions are based on robust authentification methods, including biometrics, fingerprints, and passwords.
Third-party Integrations
Our services include all possible third-party integrations your app may require. When building smart home software for our clients, we always find custom solutions and integrate the apps, systems, and plugins to achieve the desired results.
Benefits of Smart Home App Development
Enhanced Security
Home automation systems ensure a secure, centralized network allowing for surveillance, smart authentification, and monitoring activities. The end-users get better access to their security devices, including video cameras, smart locks, alarms, and motion detectors.
Effective Control and Management
Smart home software makes people's lives easier. It enables controlling numerous connected devices and accessories from home or remotely. On top of that, such an app tracks the appliances' performance, getting useful reports and analytical insights right in the app.
Increased Flexibility
The smart home industry doesn't stand still. New technologies and trends emerge as fast as lightning. However, if you build your automation platform with us, your solution will never get obsolete. We ensure high-level scalability and can optimize your app without compromising the existing business logic. 
Why Opt for Our Service?
With 10+ years of experience in smart home app development, we always provide our clients with dedicated services, deep expertise, and an individual approach.
If You Need Robust Security
Your app's security is our top concern. We always make every effort to ensure your smart home software is protected from malware risks and complies with the required standards.
If You Look for User-centered Design
Our UX solutions adhere to human-centered design principles. We create convenient interfaces prioritizing your business requirements, market specifics, and audience's needs.
If Scalability Is Your Concern
Our experts build home automation software architecture enabling unlimited business growth. We provide scalable solutions to process high-load data with great performance and connectivity.
If Your Project Requires Top-grade Expertise
We've already delivered dozens of successful home automation products meeting our clients' most advanced requirements. Wellnuts is a reliable tech partner ready to handle your smart home development project.
Clients Who Trust Us
Experienced and Fast
We turned to Wellnuts to develop an automated smart home security system. And their service was exactly what we expected. We are particularly thankful for the company's great communication and effective time management.
Excellent Home Automation Service
Wellnuts provided us with helpful consultations and support, which was critical at the early development stages. Then, they constantly kept in touch and considered our feedback, tailoring every solution to our needs.
Undoubtedly Worthy Choice
Wellnuts is an excellent development company to cooperate with. We were entirely satisfied with the smart home solution they delivered. The communication was great, and they met all the deadlines.
Our Cases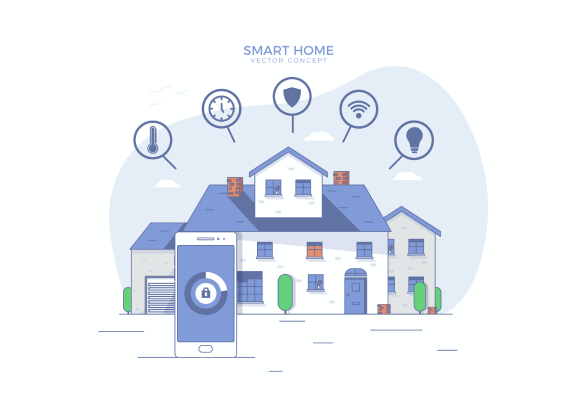 Complete Home Control and Automation
Our team developed a complete smart home automation solution. The key challenge was to create an app that manages and controls multiple devices, ensuring an effective security system, energy management, safety protection, and health care. We designed an intuitive and clean interface for robust device automation. The system is centralized, so a single app handles all monitoring and alerting processes.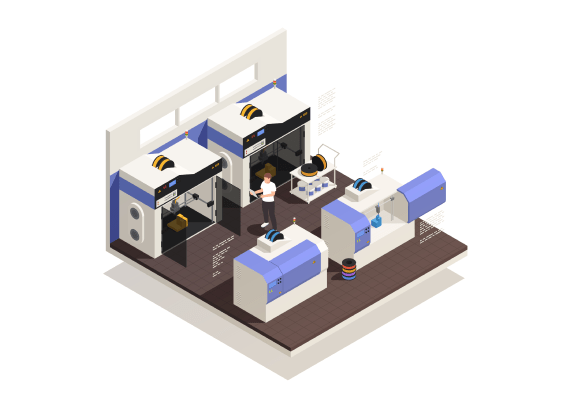 3D Printing Solution
The client asked us to build a universal solution for 3D printing via a marketplace. So we built a web platform that can work with various 3D printers. The app brings together those who want to monetize 3D printers and those looking for an affordable printing service. As a result, our team delivered a solution that satisfies both parties and provides seamless peer-to-peer communication.
What Factors Affect Your Project's Cost
Smart home software development is a complex process that doesn't involve one-size-fits-all solutions. However, we can help you estimate the project's cost considering your individual requirements.
Software Complexity
The first factor is your home automation project's size and complexity. It depends on the functionality, database migration, integrations, design, mobile app platforms, and more.
The Required Features
The list of features for your smart home app significantly impacts the price. From user registration to push notifications, every single function requires time and effort to implement.
Engagement Model
For flexible projects in terms of budget, timeline, and requirements, we often apply the Time & Material model. The others may involve a fixed price and strictly predefined release date. The cost may vary depending on the chosen approach.
FAQ
What Are the Key Features of Smart Home Software?
There are numerous features your smart home app can benefit from. However, the following ones are vital for any IoT-based home automation platform.
Registration and onboarding
Role management
Notifications
Remote control
Monitoring and analytics
Are Your Smart Home Software Secure?
Your smart home app's security is our top priority. We primarily focus on solutions based on the latest technologies and compliance requirements to ensure that the software we develop is reliable and well-protected.
Do You Provide Support and Maintenance for Home Automation Software?
Yes, we provide all necessary services to maintain and support smart home systems. Our specialists constantly validate software performance and connectivity, conducting regular health checks. We are always ready to update or optimize the platform if necessary.
Get Started Today
Do you have an idea for creating a smart home platform? Fill out the form and contact us now! Our experts will consult you on your project's specifics and offer solutions with a view to your case. Let's start building your home automation app together!