Wellnuts is an experienced software development company providing robust renewable energy software solutions in the IoT segment. We believe renewable energy is the future of our planet, so being eco-friendly and sustainable is essential for us. Thus, our team pays special attention to the projects related to wind or solar energy management and EV charging tools.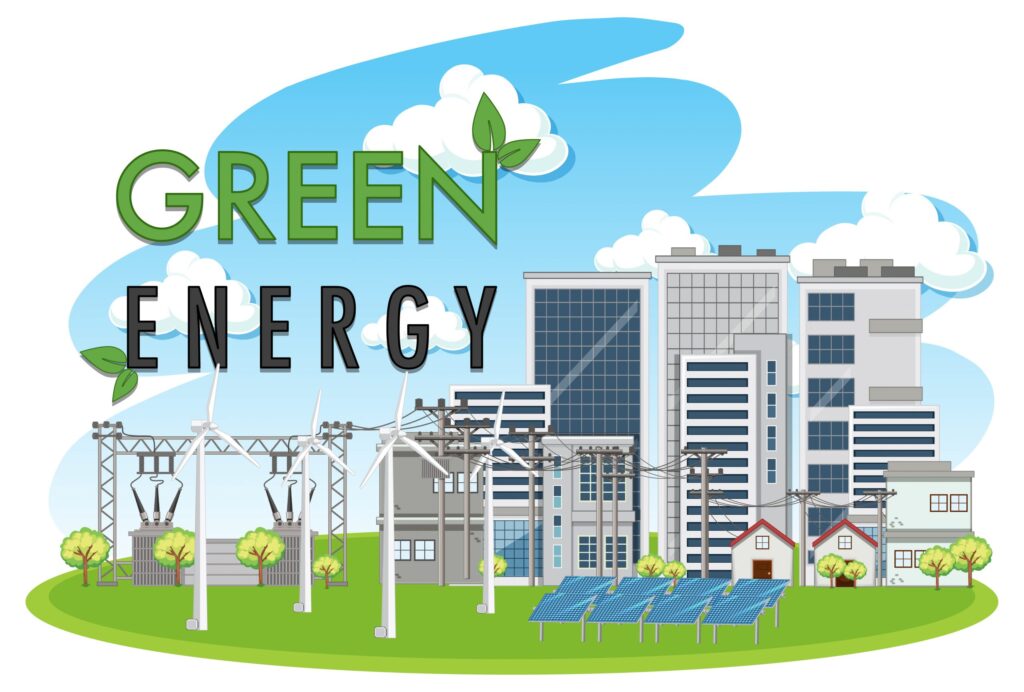 Our Renewable Energy Software Approach
We design and build renewable energy software applying custom approaches tailored to our clients' business specifics and individual goals.
Analytics and Development Strategy
We start with initial planning, evaluating the requirements, and discussing your core goals. Next, we build a Proof of Concept (POC) to define the project vision and approximate the scope of work.
Deadlines and Milestones
At this stage, we determine the project's critical deadlines and milestones. Our experts will consult you on the most likely timeline and define the risks or bottlenecks that may occur.
Project Assessment
Next, we put all the estimates and assessments together to clarify the project's roadmap. Our team considers all the essential details, the potential impact on stakeholders, and the expected deliverables.
MVP
An MVP of your renewable energy system will show if the project idea is viable and meets market demands. Usually, such a product consists of the core feature set that you can expand in the future. 
Product Launch
Our company provides full-cycle software development services. We make every effort to achieve the desired results tailored to your needs and objectives. Your requirements are vital, so our team ensures constant and transparent communication.
Support and Maintenance
After the release, we keep in touch with our clients to provide consistent tech support and maintenance. Also, we can conduct timely updates and optimize renewable energy solutions if required.
Our Renewable Energy Software Expertise
Our team unites top-notch experts in scalable, data-driven solutions, IoT, and machine learning. We build advanced products and provide various renewable energy software development services.
EV Charging Software
We design powerful tools for electric vehicle charging stations. The software we build ensures remote monitoring and control over vehicle supply equipment. Our solutions enable EV charging operators and service providers to manage the stations and increase the charging uptime. 
Robust Security Systems
A renewable energy system requires a particular focus on security and risk management. We are experts in developing innovative approaches to protecting your data from leaks and breaches.
Real-time Dashboards
Our designers create intuitive and convenient dashboards with at-a-glance access to critical data. Thus, you can monitor and analyze information regarding your stations, sensors, or electronic equipment in real-time.
OCPP Protocol
We work with Open Charge Point Protocol (OCPP) and develop software based on the highest standards for EV charging stations. Our apps are compliant and allow for streamlined management and monitoring processes.
Renewable Asset Monitoring
We create custom solutions that enable efficient inspection, analytics, and measuring KPIs for renewable assets. With us, you'll get a user-friendly and feature-rich platform for tracking, maintaining, and controlling your system's performance.
Fundamental Benefits of Renewable Energy Software
Effective Energy Consumption
Green energy solutions have a positive effect on resource consumption. The remote control and energy use monitoring allow optimizing those processes and achieving more efficient, environment-friendly results. On top of that, such systems function well regardless of the part of day and time of year.
Remote Control over Assets
Renewable energy systems reduce manual work and eliminate the human error risk. Besides, they ensure remote access to the assets, which doesn't require the direct involvement of operators. Thus, the workers aren't put at risk for their health.
Cost-effectiveness
Digital solutions may seem quite expensive at first. However, their price will pay off in the long run. With such software, you can optimize the energy consumption costs thanks to automation processes and multiple smart charging algorithms.
Enhanced Risk Management
Renewable energy tools are highly beneficial for detecting and eliminating any issues regarding your assets. The system will provide regular health checks and deliver performance reports.
Intuitive Design
With a well-designed application, you won't have to deal with complex programs and databases. Instead, you will access an intuitive and convenient interface with a comprehensive dashboard, easy navigation, and available support.
Why Choose Us?
If You're Looking for the Best Professionals
Our top-class specialists have 10+ years of expertise in the IoT industry. We are ready to handle your renewable energy development project regardless of its size and complexity.
If You Prioritize Security
When working on our projects, we consider security our top priority. Our team always strives to find a way to protect data and eliminate any potential risks.
If You Need a Scalable System
We have well-established experience building scalable data-driven solutions for monitoring and managing renewable energy assets. We ensure the platform's architecture allows for processing large amounts of data and scaling up if necessary.
If You Opt for Innovative Approaches
Our expertise in developing CRM and IoT platforms helps us explore new areas and implement innovative technologies when working on renewable energy projects.
Clients Who Trust Us
Reliable Tech Partner
We hired Wellnuts to optimize our EV charging system and were completely satisfied with our partnership. The team provided us with an in-depth consultation and valuable advice. We liked the communication and their responsible approach to the working process. 
Fast and Effective Services
We totally recommend Wellnuts as a reliable and friendly team of excellent professionals. They know their business well and have impressive time management. No deadlines were broken.
Custom Approach
We needed to estimate the project's scope and define milestones at the initial development stages. The Wellnuts team's experience helped us come up with a viable and cost-effective project plan.
Our Case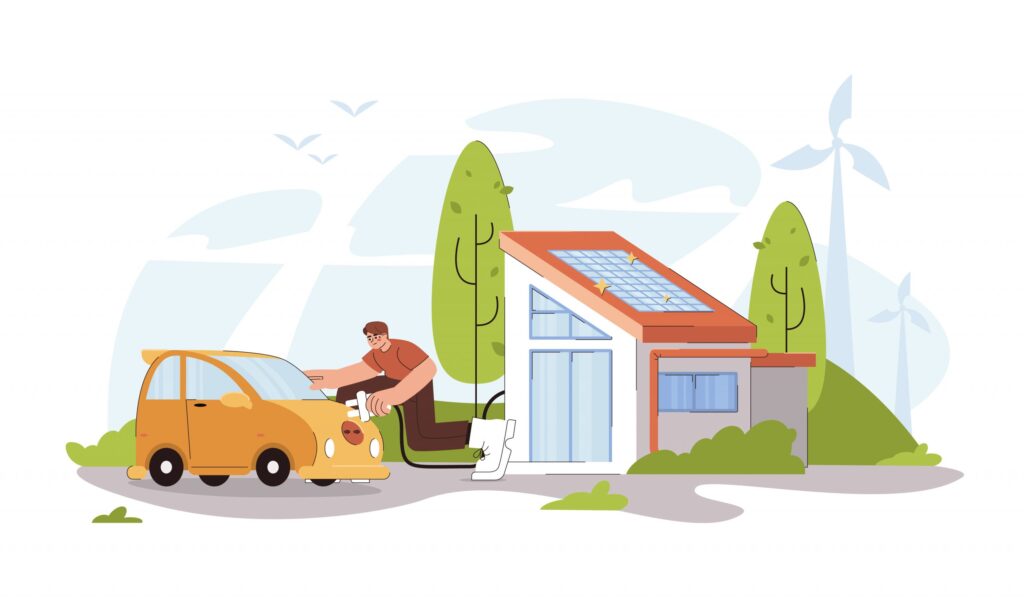 End-to-End EV Fleet Charger Management Software
Our clients were looking for a team to build a web-based platform for EV fleet charging stations. The goal was to develop a solution for remote management and monitoring of the stations over a secure network. We designed an intuitive interface and provided a system for regular health checks and reports. As a result, the energy consumption has become 30% more efficient.
What Affects Your Project Costs
Renewable energy software development is a complex process that requires a custom approach and detailed analytics regarding your business goals. The following factors significantly affect such projects' costs.
Project Scope and Complexity
Your project's size and the number of features to implement significantly impact the development cost. You should consider the app's platform, integrations, UI/UX design, etc.  
Time and Material
Most often, our clients opt for a flexible development approach. In such cases, the project's cost depends on the time spent and resources involved when building the solution. At the same time, you can shift the requirements if necessary.
Fixed Price Model
If you have a strictly limited budget and predefined deadlines, you may choose the fixed price model. It involves enhanced stability and minimized risk of changing the conditions you've agreed upon with your vendor.
FAQ
What is Renewable Energy Software?
Renewable energy software is a platform performing various functions to cover the needs of hydro, wind, solar, or bioenergy sectors. Such tools monitor the performance of assets, facilitate control and management across complex systems, and report on any possible issues.
What Renewable Software Solutions Do You Develop?
We at Wellnuts can develop renewable energy software solutions of different types and complexity. In particular, we build EV Charging software platforms with OCPP protocol compliance. You can also turn to us to design an analytical dashboard, security system, or asset monitoring solution.
How Much Does Renewable Energy Software Development Cost?
Renewable energy platform development is a complex process requiring a custom approach. So the price depends on your individual goals and needs. Our experts will help you make preliminary calculations and estimate the project's approximate cost.
Let's Talk About Your Project
Are you looking for a reliable partner to build renewable energy software? Fill out the form and get in touch with us! We are ready to discuss your idea and create a robust solution tailored to your needs.