The developed medical app has accelerated the workflow as 20% of samples are lost or deemed unusable in late-stage trials, which significantly simplifies employees' work on laboratory testing. Also, the application solves 5 main problems that include losing medical samples, including switching, mislabeling, losing labels, and wrong storage conditions.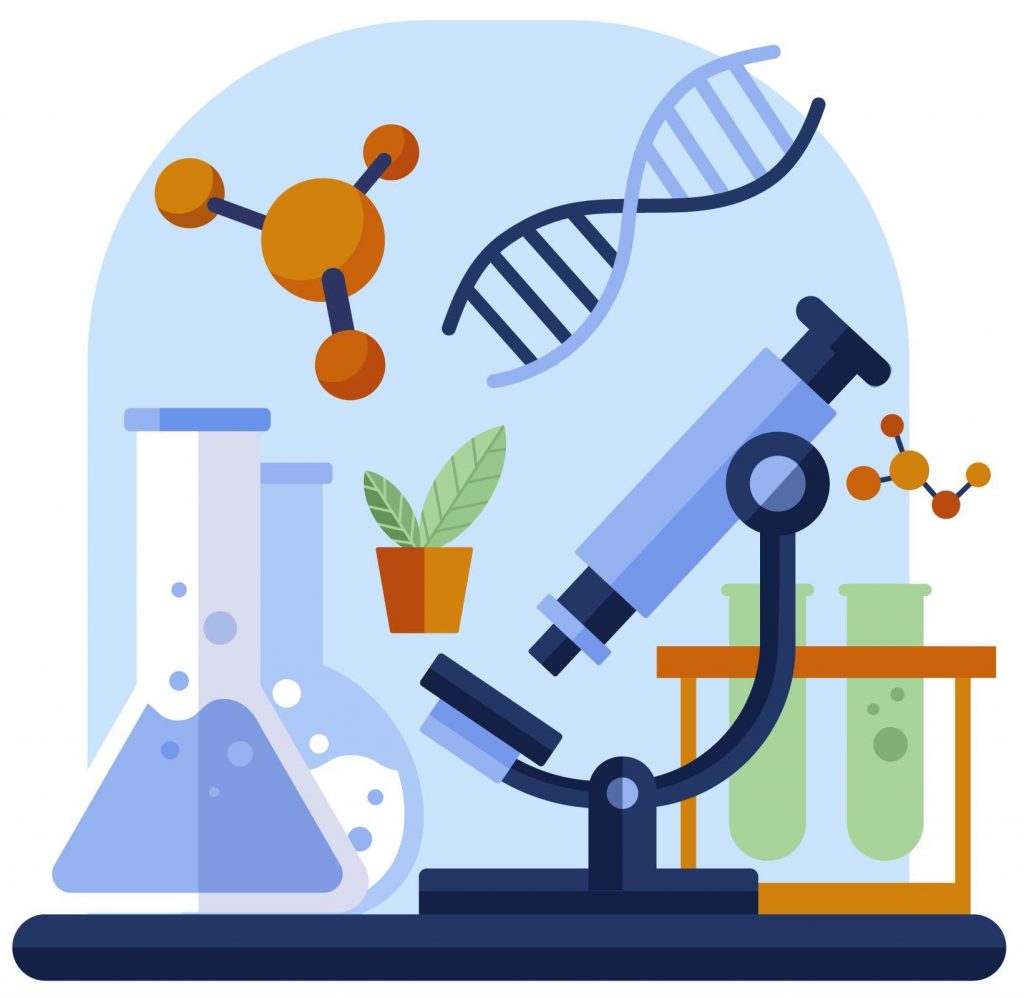 Goal
Our client turned to us to build an end-to-end tracking solution for clinical trials. They needed a mobile app allowing the users to:
know the exact location of medical samples;
avoid data loss;
run trials efficiently.
Challenges
To deliver result-driven solutions, our specialists had to find a way to provide end-to-end tracking samples, from collection to repository.
The key challenge was replacing the current inefficient methods that did not bring the desired results.
20% of samples are lost or deemed unusable in late-stage trials. Thus, the industry certainly requires a new approach.
Most clinics still use sharpies on test tubes and paper logbooks for biological sample tracking.
95% of sample tracking problems occur due to ineffective barcode printing.
On top of that, the current approaches lead to regular sample losses. Locating them is quite time-consuming and costly.
Therefore, our most challenging task was to create a mobile app that would digitalize this process and upload data in real-time.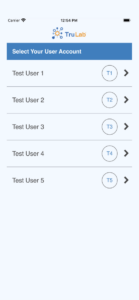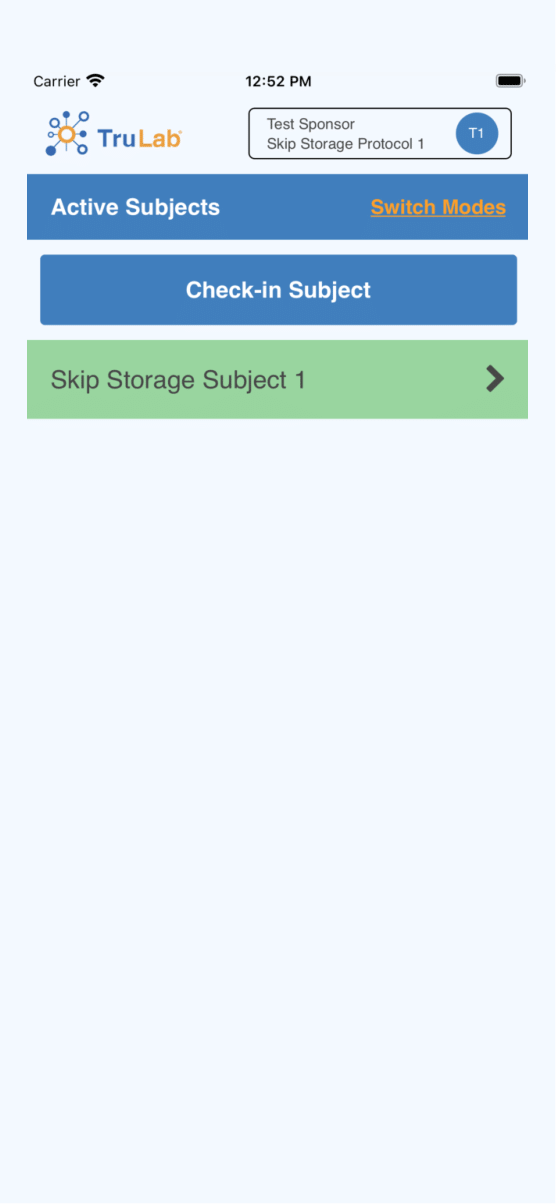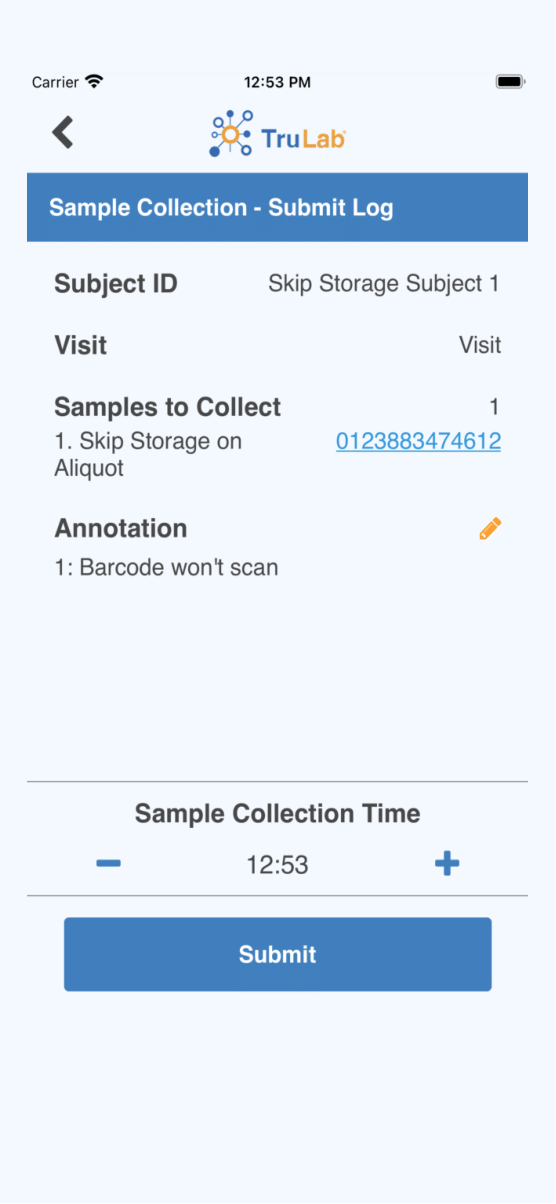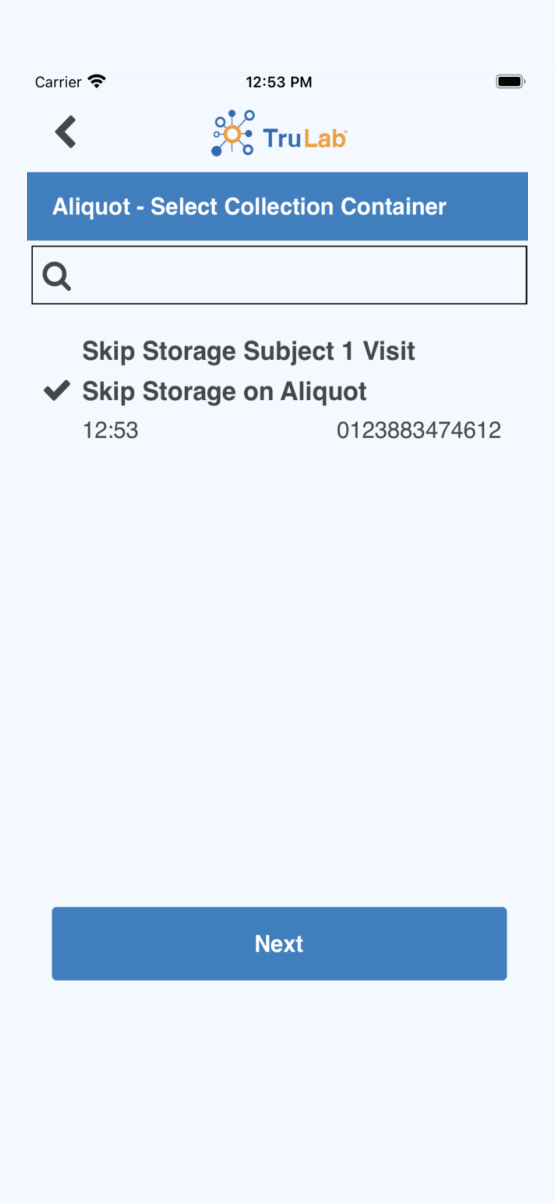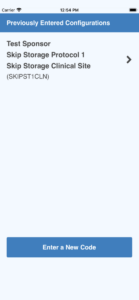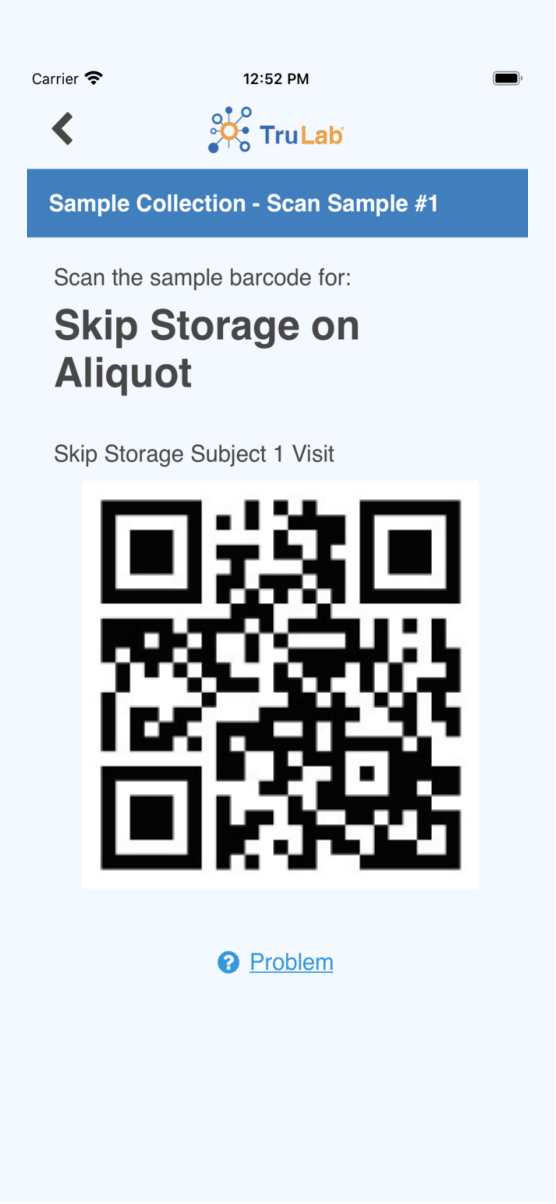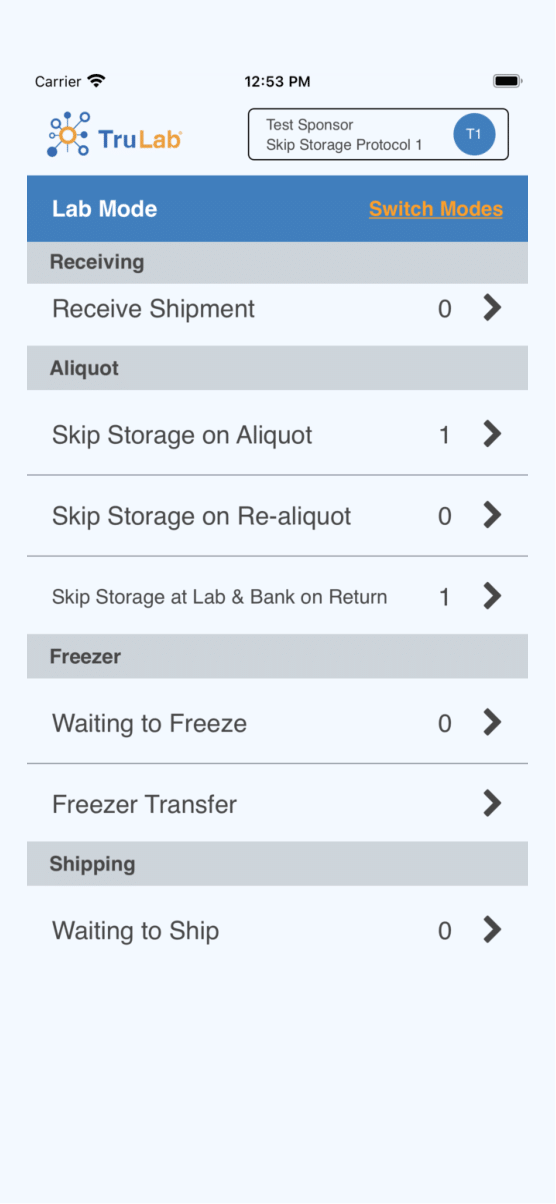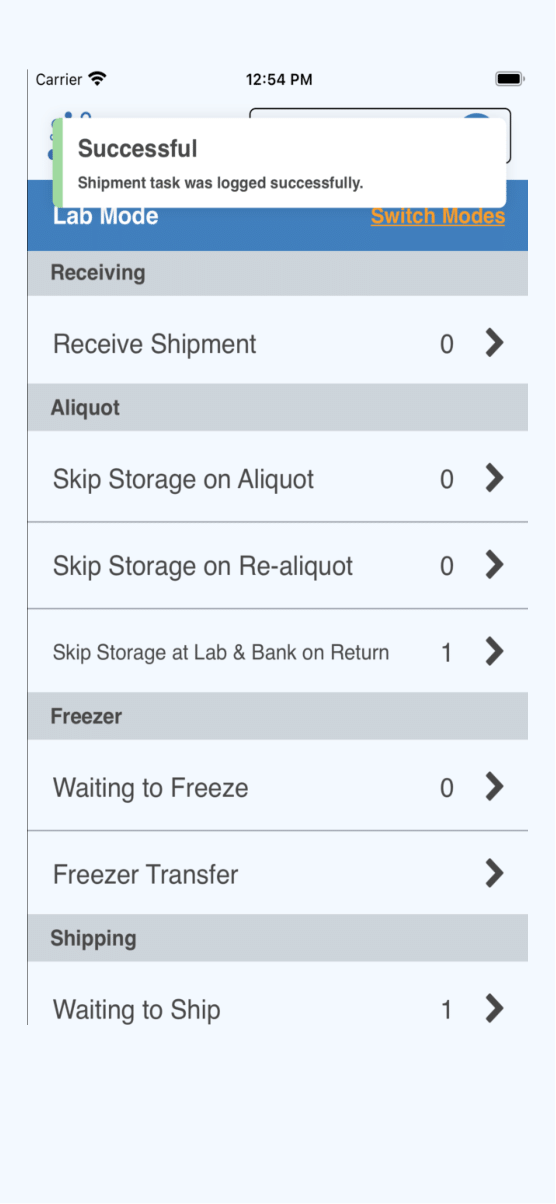 User Account
This page allows to choose an account for working and login into the system.
Clinics
This page provides an opportunity to choose a clinic or laboratory to find, process, and keep the data.
Subjects
This page allows to choose the patient's name and the data regarding this patient to process, scan, and make a report.
Sample Collection
The sample collection page provides an opportunity to scan the barcode of the test tubes.
Sample Collection
This page aimed to create and send scan reports in case of receiving, transfusing, freezing, sending, or taking blood from patients.
Lab Mode
This page provides the list of processes and the data of receiving, transfusing, freezing, sending, or taking blood as well as allows to choose the process to work on with test tubes from the laboratory side.
Aliquot
The aliquot page allows users to select the test tube from the list to transfer for freezing or transfusing.
Notifications
The app sends notifications about successfully completed, logged, or edited tasks as well as information about changes in an aliquot of storage.
TruLab Sample Tracking
TruLab software allows querying the last known location of the samples in real-time, regardless of where they are.
We developed a solution that allows sponsors and trial managers to track samples in real-time or retroactively. In addition, our system provides the opportunity to use barcodes for tracing them from any site to their delivery destination. Therefore, the users won't be worried about potential shipping delays or other unpredictable circumstances.
Our team chose technologies based on the client's needs and the project's specifics. The goal was to build a robust mobile app with an efficient tracking system, so we opted for future-proof mobile development frameworks. In addition, we turned to Barecode scanner integration since barcode is the main trigger of the tracking process.
Technologies
---
Infrastructure: TypeScript, React Native, Mobx-state-tree, Barcode scanner
Outcomes
As a result, our solutions helped the client improve the current situation with sample tracking and deliver a much more powerful and innovative product to the market. The software we built provides the users with real-time access to biological samples' location from anywhere, in real-time.