The report by the International Association of Ports and Harbors (IAPH) and the World Bank states that the maritime sector accounts for more than 90% of global turnover. The digital revolution transforms the shipping and shipbuilding industry, helping optimize existing processes and find profitable business opportunities.
New technology in the maritime industry simplifies building, operating, and maintaining the fleet. As a result, organizations gain financial benefits and minimize the risks associated with ship design, handover, and management.
With extensive expertise and years of experience, the Wellnuts team provides effective technical solutions for sustainable growth. We create custom, cloud, and IoT-driven software, prioritizing efficiency and reasonable resource use. Previously, we wrote about how a fleet management system streamlines vessel management. Today, we will talk about digitalization's impact on the entire industry.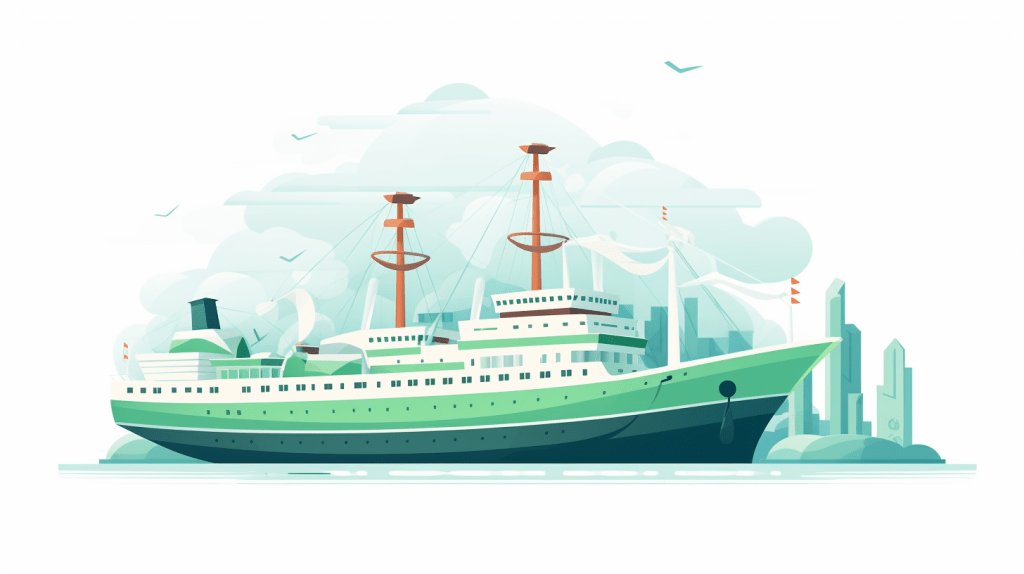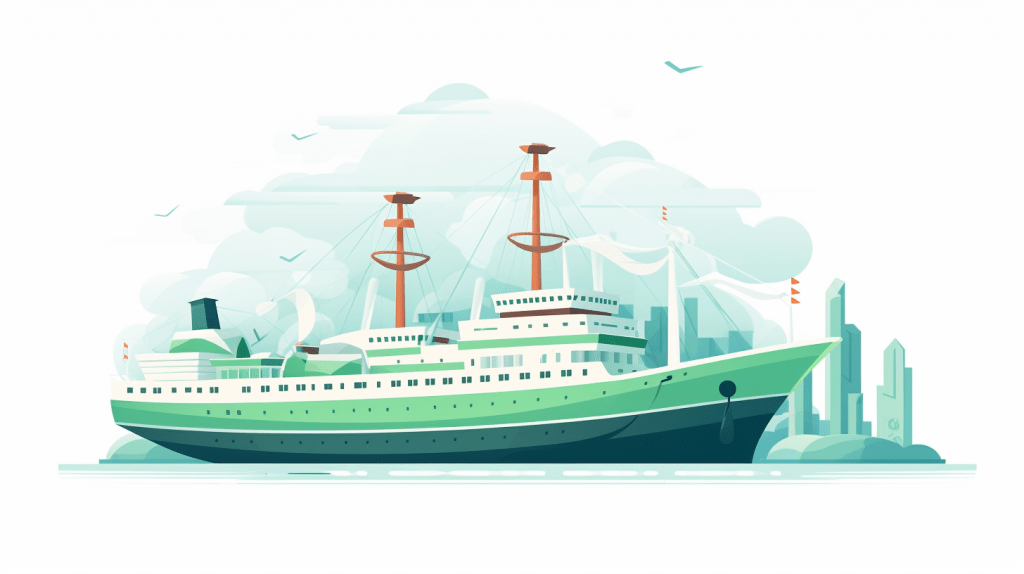 ---
The Importance of Digitalization for Shipping and Shipbuilding
---
The competitive landscape and customer habits and expectations have changed in the current era of the Internet and tech advancements. Customers need dependable, adaptable, honest, and reasonably priced transportation services. In addition, the marine sector must mitigate its environmental effect, maintain sustainable operations, boost its short- and long-term competitiveness, and adhere to higher regulatory standards.
Digital transformation in maritime industry helps businesses overcome the challenges associated with shipping and shipbuilding. It solves the problems of labor shortages, financial risks, and tight deadlines. It makes designing, building, commissioning, and managing a ship as efficient, transparent, and safe as possible.
---
How Does Digitization Change the Maritime Sector?
---
Digitalization in maritime industry steadily transforms safety, quality, and efficiency standards in all construction and operation stages. For example, using computer-aided manufacturing systems (digitally controlled machine tools) and digital modeling programs saves time during the design phase. The hull monitoring system evaluates the strength of the hull under different loads.
Automated software and sensors can reduce construction and maintenance expenses. They speed up vessel production, making them more durable and reliable. In addition, new technologies speed up commissioning and crew training. For instance, companies use VR tools to educate the crew during the final stages of assembly.
The digital twin also allows mariners to learn the ship's documentation and features in advance, speeding up handover. It helps to monitor the boat's condition and fuel consumption, detect problems and eliminate them at the earliest stages. How does digitalization improve everyday operations?
Vessel Monitoring System – tracks the location of ships in real-time for better navigation and collision avoidance.
Fleet management system – combines the use of software and IoT sensors. The tool monitors engine room and bridge processes, the vessel's condition, and performance and manages the maintenance log. The full range of capabilities and features of such systems is quite broad and is selected individually for each customer's needs.
Cargo and vessel tracking tools. These programs simplify supply chain control, which is especially important for transportation companies. In case of delays or claims, the business can always track the desired shipment and study its path, storage conditions, etc.
---
Advantages of Digitizing for the Maritime Sector
The maritime industry needs to keep up with technology to stay competitive. So let's turn to the benefits of digitalization in maritime industry.
---
Organizational
---
Remote monitoring and control
Quick big data analysis
Automatic maintenance logging
Optimization of routes and supply chains
Improved cybersecurity, anti-hacking, and anti-leakage protection
Increased efficiency of communication and data exchange
Quick access to necessary documentation and records
Increased communication efficiency
---
Operational
---
Real-time vessel monitoring
Easy ships and cargo tracking
Port and customs operations automatization
Reduced risk of accidents
Shorter transit times
Minimization of human errors
Reduced ship repair and maintenance costs
Reduction of fuel costs and transit times
Improved navigation
---
Environmental
---
Faster environmental compliance verification
Improved marine ecosystems protection
Toxic emissions reduction by optimizing fuel consumption
---
Wrap Up
---
Digitalization in maritime industry allows businesses to effectively address labor shortages, complex logistics, vessel maintenance, and document management. The right software becomes an indispensable tool for ship owners, transport companies, and crews, making routine operations more efficient and reducing associated costs.
If you are looking for fleet management software or any other digital solution for your vessel, let us know. The Wellnuts team will offer the best options based on your individual needs. By choosing us, you always get the most functional product at a reasonable cost.