IoT and big data are the two interconnected entities, where the former provides the setting where the data generation is taking place. In turn, the latter embodies the large chunks of information that users can access with the help of different physical devices and electronic systems. By joining these two, people gain the power to handle the massive data flows.
Why is it so important in 2022? Pay attention to the latest statistics! By the end of this year, the global IoT analytics market size will grow to $18bn. Second, big data shows a similar tendency — 103bn should enter the market by 2027. Third, the IoT big data volume indicates a steady rise, from 13.6 zettabytes in 2019 to 79 zettabytes by 2025.
Being at the forefront of these trends, Wellnuts considers optimizing the relation between IoT and big data a priority. The leverage of these two technologies will drive your company to better data security, which is highly significant considering the number of cyberattacks in Q1 2022. Deep dive into this topic with us!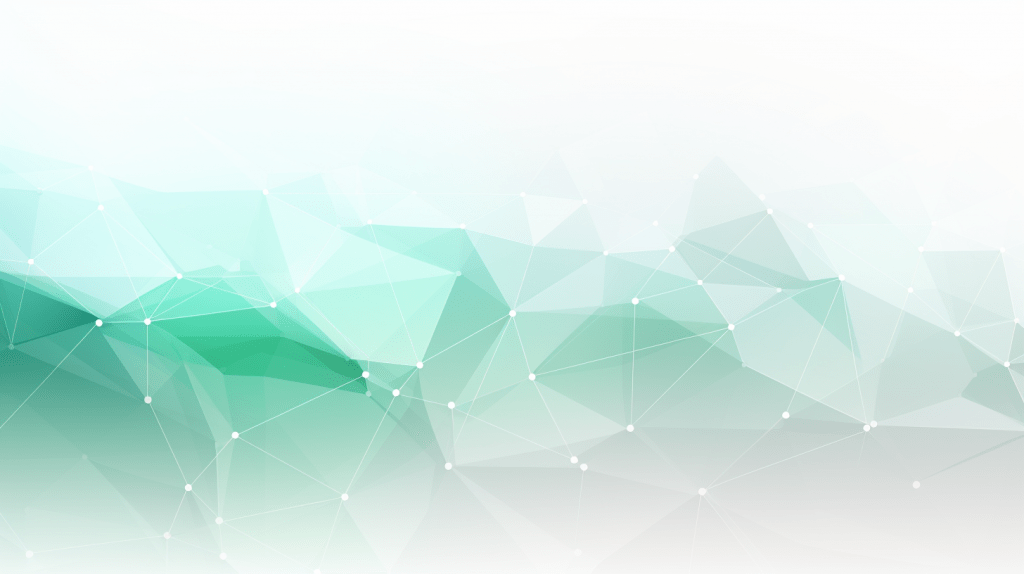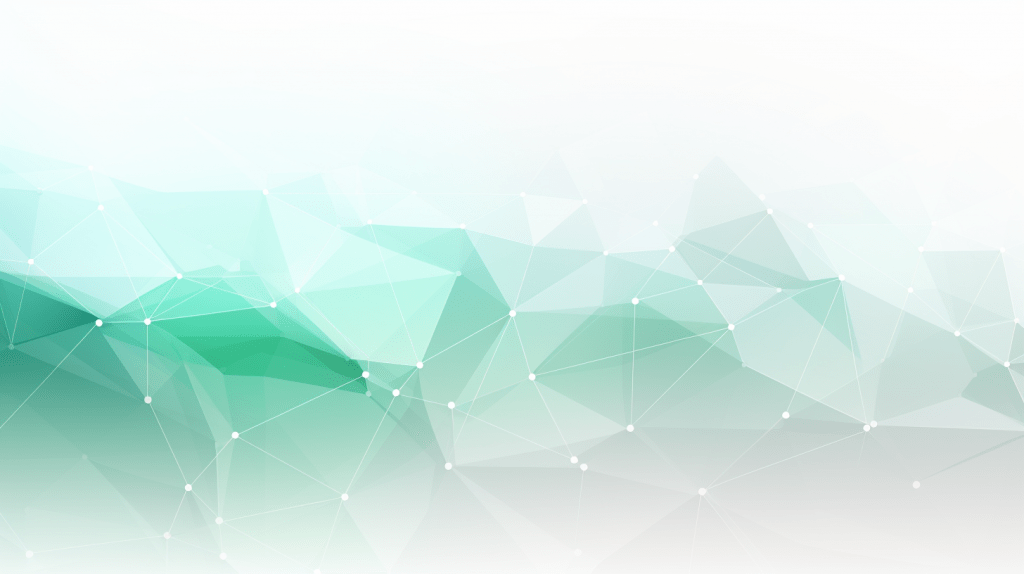 ---
What Is the Internet of Things?
---
The Internet of Things (IoT) is a technological innovation that allows sending and receiving information among the devices with the help of the Internet. Based on the connection of sensors and machines, IoT creates the intersection between data generation and data handling. In the end, users gain the opportunity to analyze it in real-time and in large volumes.
The IoT big data analysis occurs automatically and with no human intervention. Besides, it's now popular in various industries, such as transportation, manufacturing, agriculture, supply chain, logistics, and many others. Think of smart homes, self-driving cars, identity authentication, or GPS fleet tracking if you wish to visualize this technology in action.
But whatever the sphere leverages IoT and big data analytics, its functionality usually consists of five essential components: sensors, data, connectivity, information, and operating applications. Altogether, they provide connectivity between computer systems and devices and create the environment to collect and transmit data and read it while receiving.
---
What Is Meant by Big Data?
---
Big Data in IoT applications implies the large data sets that require efficient handling on the part of the system. For instance, Netflix saved $1bn using big data to improve the customer satisfaction rate. Speed of data processing, diversity of sources it comes from, and a large volume of information are the key features to describe big data in simple terms.
Thanks to machine learning and artificial intelligence, big data handle tons of information. This way, it enhances the company's productivity and customer targeting. And as it opens the gate to massive data flows, the IoT big data challenge comes — collecting and storing this enormous amount of data efficiently.
---
What Is the Link between Big Data and IoT?
---
As you've understood, the role of big data analytics for IoT optimization lies in the efficient handling of the vast amount of data generated by the system. Thus, in IoT, big data analytics finds primary usage in delivering real-time data analysis. Usually, this process follows four steps:
Data collecting. Once the IoT technology is through with the task of data generation, it's necessary to bring it together.
Data storing. It's the phase where all the collected pieces are assembled into files within the big data database;
Data analysis. Different analytical systems, such as Hadoop or Spark, do their complicated work to extract the gist of the information.
Reporting. That's the final phase, where the system prepares the ready report of the analyzed data.
So how does IoT contribute to big data? The short answer is business growth, achieved by advanced data processing and storage. By knowing how to handle more and more data efficiently, companies can save money, improve their marketing strategy on social media, stir their customers' satisfaction, and increase ROI.
---
How Does an Integration of IoT and Big Data Benefit Companies
---
1. Advances the data analysis to end up with helpful insights
---
Whereas IoT devices connect and transmit data within the network, it's necessary to have the infrastructure to analyze it properly. Whether in-built or external, this service gives your organization visibility on how to turn the collected data into useful information for your business growth.
2. Manages the supply and business operations flow
---
With the help of IoT devices, you can make any part of your business operations an object of supervision. This is especially true for companies that depend on manufacturing as the need for tracking the physical items becomes relevant here. By adding IoT and big data to your management system, the organization can simplify the processes or omit redundant actions.
3. Takes e-health system to the new level
---
Remote diagnostics isn't a fantasy anymore! Computer science and cloud computing have set the solid foundation for online health care. And today IoT and big data create the unique opportunity to diagnose on distance, collecting the data from sensors on physical objects and interpreting it later to understand the disease.
4. Monitors weather forecast to cope with agriculture planning smartly
---
Agriculture serves as another perfect example of benefiting from the adoption of IoT and big data technologies. But as this industry dramatically relies on the tiniest weather conditions, it's reasonable to make your monitoring of weather factors more manageable and effective. And IoT devices are exactly about it!
5. Optimizes the shipment routes to save money and time
---
Logistics is another industry where IoT and big data analytics find their successful embodiment. The leverage of these technologies enables tracking the status quo of goods delivery worldwide. With access to real-time data, any errors, delays, or blockers can be solved or even prevented to a great extent. Save your money and time on shipment!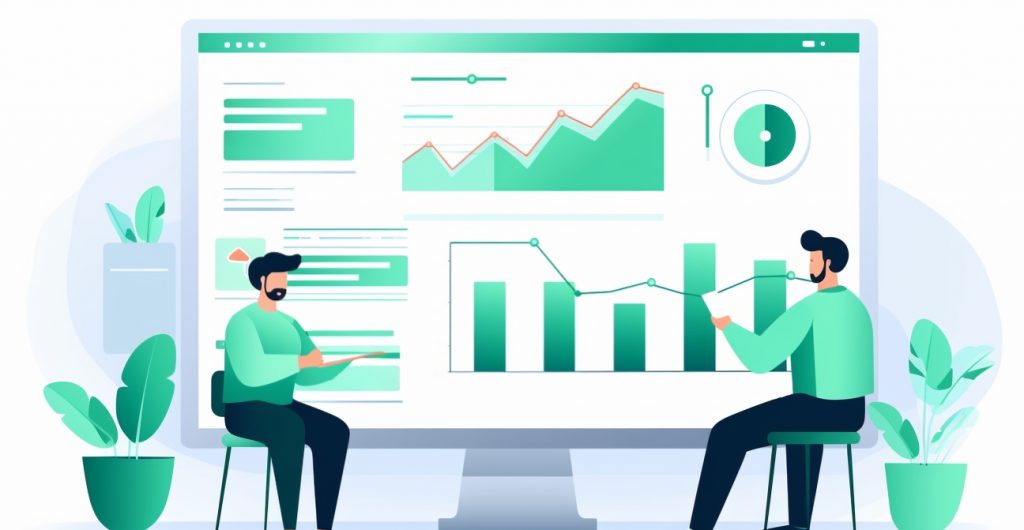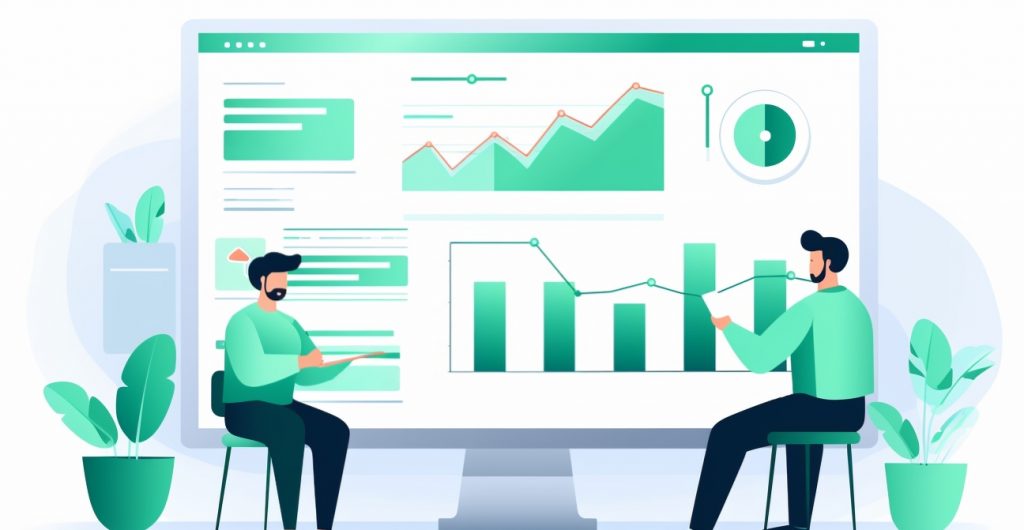 ---
Use Cases of IoT and Big Data
---
Are you ready to switch to the examples now? Then, look at how these technologies create value in different business areas!
---
Agriculture
---
---
The company helps farmers identify plants' diseases by taking photos from inside crop fields. Could you imagine this a decade ago? Drones made this real, and now the agriculture sector can diminish the damage from insects or disease and get the maximum harvest under specific weather conditions.
---
With their software, crop planting and maintenance become easy jobs to do. Allowing extensive data sharing, the company connects tractors and combines to an iPad and transfers the data through Bluetooth. Respectively, the system users can collect valuable data on the go and see the full picture of what's going on in the field. Isn't that amazing?
---
This company's IoT systems add up to combat harvest spoilage. The connected systems make data collection quick and efficient, gathering and transferring information about potential weather hazards. It helps farm operators to make the well-weighted decisions on moisturizing the soils or manual intervention required.
---
Data Analysis and IoT Infrastructure
---
---
As data analysis remains a vital part of business decision-making, Carto's location intelligence platform serves as an example of benefiting from this capacity. Particularly, the company's software uses the power of location to preclude storm damage or public transportation shutdowns. So this knowledge drives the smarter decisions within the organization.
---
The cloud-based solution by Jasper allows their clients to manage their IoT needs efficiently. You can customize the platform's functions per your business specifics and gain a focused control over launching, handling, and monetizing services. Are you thrilled to try it? Connect various devices across the world with this IoT platform and cut your operational costs!
---
This company guides you into the world of real-time data analysis if you still bitterly suffer from making decisions on historical data. Their database solution assists companies in efficient data handling to make a specific business impact. You may start with the free version to test it and then go on with the monthly subscription.
---
Logistics and Planning
---
---
It provides cybersecurity and smart manufacturing courses for companies favoring big data in IoT applications. The training aims at developing sustainability within the organization, including resource usage and data handling. Based on the concept of smart cities, Experfy teaches business executives to raise efficiency without bringing harm to the planet.
---
This cloud solution helps plan your shipment flow in real-time based on the devices' connectivity. Its cellular trackers give users visibility of tracking operations and send damage alerts when something goes wrong to bypass delays or other involuntary consequences. The convenience of the platform also adds much to its unique market proposal.
---
Are you interested in improving your delivery routes? Then UPS is the right fit for you! Its advanced built-in algorithms will show you the best possible supply route from destination A to B concerning changing weather conditions and your shipment model. Reduce your fuel spending and your money with UPS tracking!
---
Operations Monitoring
---
---
This IoT company is the leader in integrations and machine data for business decisions. It offers a suite of apps for companies to build and enhance operational intelligence in a variety of business tasks. The mix of edge computing and hybrid infrastructure enables the speedy linkage across the systems, which empowers the digitizing of manufacturing operations.
---
Disney's MagicBand embodies the powerful data collector, which gathers different types of data from visitors and gives recommendations on enhancing user experience. As a result, the application of the service varies from fraud reduction to quicker food ordering or park entrance. Make your users' travel experience a level higher with Disney's MagicBand!
---
It's a wireless battery technology created to improve beer taps in real-time to set the chosen volume to pour in each container. Here, the usage of IoT significantly increases the productivity and profitability of craft breweries or wineries. Due to these benefits, these smart technologies will be massively implemented within all the production levels.
---
Data Security: How to Take the Best from Technologies?
---
As data is the new currency in the contemporary world, the issue of cyber security becomes even more resonant for different businesses. Check your level of data security within the organization with the list of top 5 best practices!
Your data is encrypted. Even though it may be stolen or leaked, the wrongdoer will not be able to read the sensitive data if it's protected with a particular encryption algorithm. Among them, symmetric and unsymmetric cryptography and hashing are the most known methods.
You trained the personnel. Except for the corporate security measures, each of your employees should know how to protect their personal information outside work. Regular guidelines, strong passwords, and training sessions should be a part of the company's security policies.
Data sharing is limited. Make sure each piece of information is distributed only to the narrow circle of involved parties. Control the participants' access to it after they left their positions or company.
Data security policy is unified. Start with structuring all the existing sensitive data and think about how to protect it at all levels: files, databases, cloud items, etc. Also, make a regular audit of the alerts and threats to respond to all the potential security hazards in a timely fashion.
You comply with widely accepted privacy regulations. Does your company pay attention to GDPR? How often do you supervise and enhance your security measures? Answering these questions will be a good start, but you should stay in the constant search for the most innovative security methods to disrupt your firm.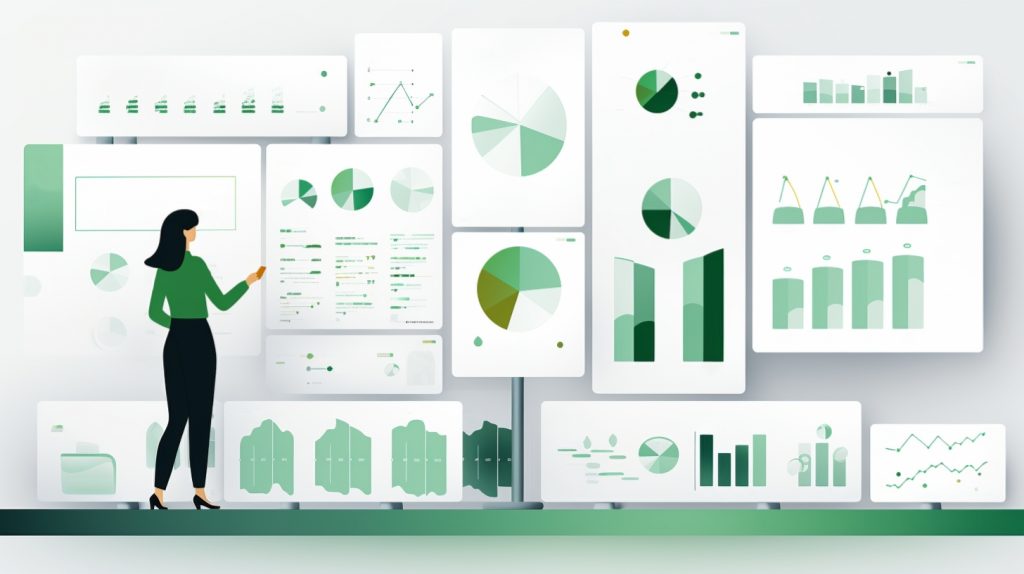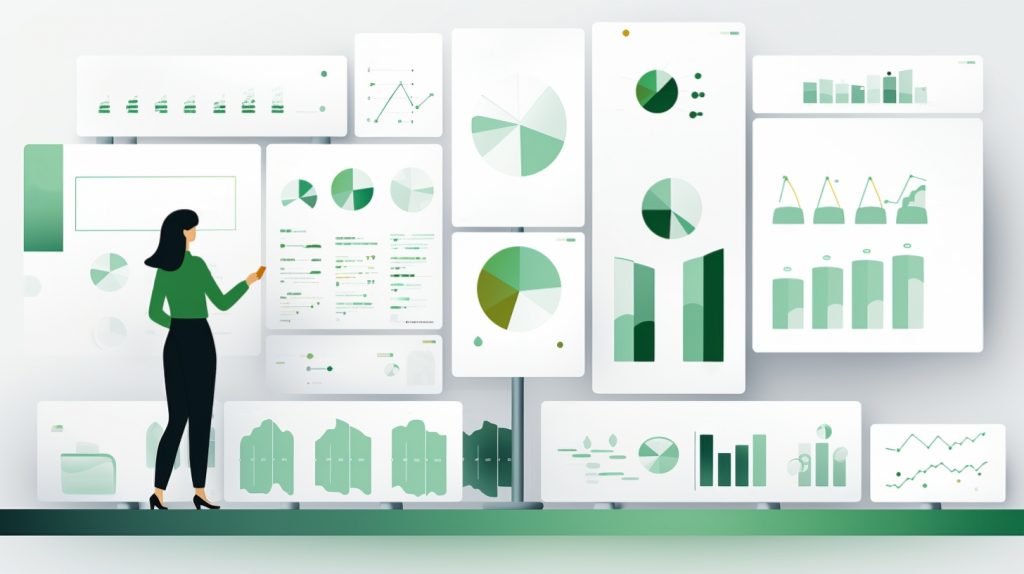 ---
Challenges in IoT with Big Data Analytics
---
Being a beginner in IoT, you're most likely to face some hardships while implementing data analytics in your business. Let's look at the major ones to get prepared!
---
Data visualization
---
Being a part of the IoT big data analysis, data visualization turns your collected data into helpful insights. In other words, this is an essential step to learning the key trends and end up with smarter business decisions. But what makes this task harder is the variety of this data: the different formats complicate the process of structuring the information flow.
---
Data storage and management
---
The moment the data is collected, the new challenge appears on your way — how to store it? In this case, you need to deal with two blockers — the high volume of data and the limited space of storage. Finding the balance between the two is the essence of efficient data management.
---
Data protection
---
Taking data security seriously is critical if the system is connected to the Internet because hackers' attacks are the primary concern. Though efficiency and ROI increases are great, your business should be secure while using IoT and big data technologies. Work out an effective cybercrime resilience model to preclude any data loss or misuse beforehand!
---
Solutions for IoT and Big Data Analytics
---
Wellnuts is ready to help you overcome the above-mentioned challenges with the range of services. Start with choosing the reliable solution for data processing & retrieval and then add the real-time asset tracking. Finally, rely on our IoT visualization dashboard and scalable cloud solutions to maintain your product's operation in order, or ask us about IoT consulting.
---
Conclusion
---
IoT and big data are currently merging to help companies efficiently cope with data generation, processing, and retrieval. Volume, variety, and speed of realization mark the outcomes of this process, and to get this task right, you need to learn how to deal with the massive data flows.
With Wellnuts, you'll get a clear roadmap on handling extensive data flows in IoT Systems. We'll care for your product with accuracy and comprehensive support. Get in touch with us to scale your IT solution!
---
Ready to talk? Contact us: ask@wellnutscorp.com