Technology has become an integral part of our lives. No wonder it is a part of our homes.
The popularity of smart homes is on the rise: in 2021, there were already 260 million smart homes worldwide, and that is 100 million more than in 2017. This number is expected to reach 478 million in 2025.
Therefore, it seems like a perfect business opportunity, and it is, for the most part. Yet, you really have to know how to set up a smart home to make a difference on the market. Finding energy-saving solutions and working out the security and communication about maintenance are essential.
Otherwise, the buyers will be hesitant about the benefits of smart homes and prefer good old solutions. So let's get you started on the path to a great smart home that will attract buyers. Learn how to make a smart home and secure it, how to start a smart home business, and what the best new approaches in smart homes are.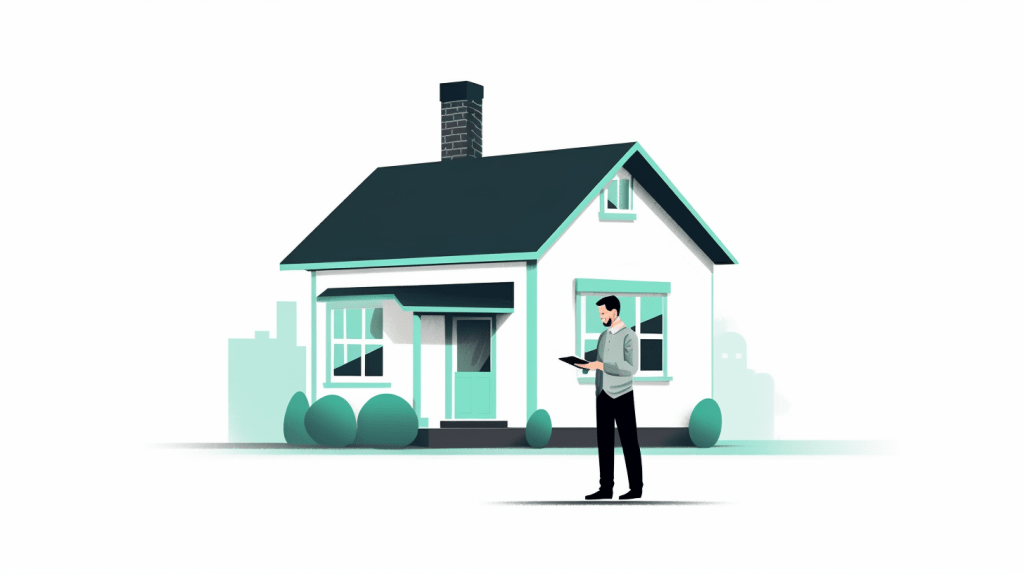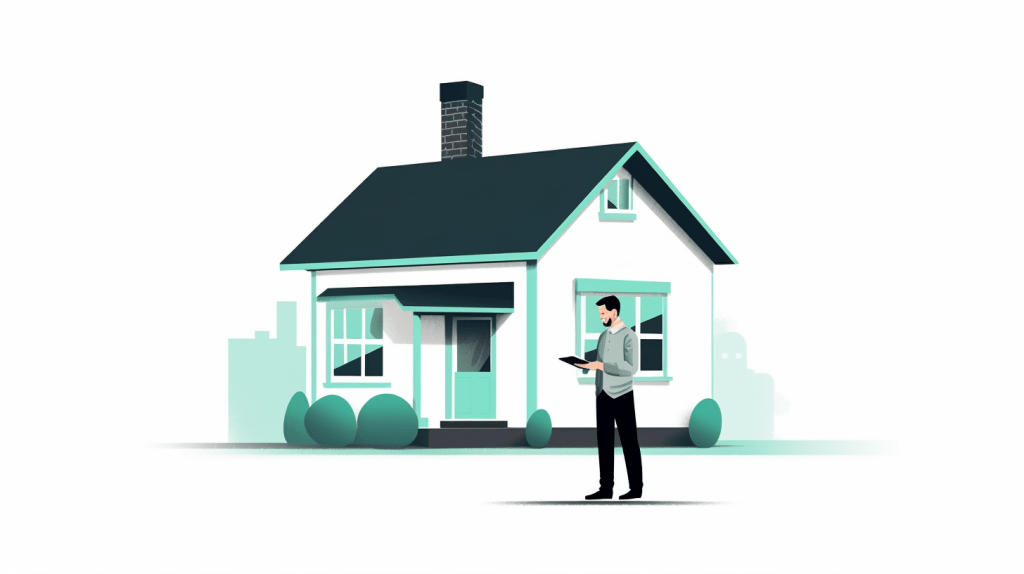 ---
What Is a Smart Home?
---
The smart home is a home with numerous appliances that automate tasks and can be controlled remotely. For instance, you can control heating, air conditioning, locks, lights, and other things with a button on your smartphone from anywhere.
How does a smart home work really?
Such technology as the Internet of Things (or IoT for short) empowers it. Appliances or systems have a particular applet that connects them to the Internet, and you can control them with your phone or a smart speaker after you connect both.
The number of these smart things is quite limitless: outlets, security systems, including cameras, locks, and detectors, smart kitchen appliances like ovens, coffee machines, fridges, air fryers, and even smart beds with different mattress settings and sleep analysis.
They also work on different levels: you can check on them (look at your security camera from wherever), change something (switch off the lights), or let them perform tasks automatically (coffee machine starts your coffee at 06:15). Some appliances can fit within one app while others require a different one each time.
---
How to Make a Smart Home?
---
You have to take care of two things: smart appliances and the controller.
---
Find Your Appliances
---
When it comes to smart appliances, you normally can't just make them smart. You have to buy them with IoT processing big data already. If you are wondering how to make your home smart on a budget, you can go for smart plugs that turn "dumb" devices into smart. However, it does not work for lighting and heating, for example.
While choosing, it is essential to make sure that the appliance is compatible with a future controller: Google, Amazon, or Apple ecosystems.
---
Connect Them to the Controller
---
How to set up a smart home? This process is a bit tricky. You will be able to connect some of them through your chosen ecosystem but the majority will make you install specific apps and go through the process within them. Afterward, you can connect all the new devices to the ecosystem.
However, it does not always work like this. Sometimes you can't link a device to the ecosystem and, therefore, have to use a different app every time. Some businesses make custom solutions to make everything fit and some turn to Matter, a standard that makes all the devices work together nicely.
---
Place Devices and Create Routines
---
After everything is connected, you can go and start placing smart appliances. It is important to do it in places where Wi-Fi can reach them well. Give them specific names to not confuse the ecosystem.
After that, you can group devices into rooms and set up automation. It is important to let your client know all the possibilities of automation and find out what works for their routines and needs.
In case you don't have a profound understanding of all the factors mentioned above and a strong tech team, you can always rely on software development vendors such as Wellnuts.
---
How to Make Smart Homes Secure?
---
Security is the number one concern when it comes to a smart home decision. People are afraid of intrusions through their security systems, as well as data breaches within any device.
Their concerns are valid because there were 1.51 billion IoT breaches from January to June of 2021. Here is how you can make the smart home safe.
Use VPN on the router to hide all smart device activity
Replace outdated routers
Create a secondary guest network and isolate all the smart devices there
Enable critical privacy settings and disable unnecessary data collecting
Choose smart device manufacturers that build them with security in mind and collect as little data as possible
Update devices and their security systems regularly
Enable multi-factor authentication
---
How to Make Smart Home Save Energy?
---
There are numerous answers to how can a smart home help save energy. Some of them are about devices, while others are about how well you use these devices.
---
Turn Off Heating or Air Conditioning When You Do Not Need It
---
With smart home systems, you can choose when heating or A/C automatically turns off or on. For example, you can set it to turn off after 10 am when everybody is at work and turn it on at 5 pm, just before everyone arrives home. It depends on the routines of your customers. You can also use heating only in the rooms you currently use – add a motion detector to your solution and connect it to the temperature regulating systems.
Use Smart Light Bulbs
---
People are lazy and forgetful so it is normal to be too tired to go and turn off the lights in the other room or forget to turn them off before you leave home. All of it creates unnecessary electricity waste. You can solve this problem with smart light bulbs that can be controlled with the phone or turned off automatically when nobody is in the room.
Utilize Smart Plugs
---
Standby mode consumes quite a significant amount of energy too. However, you can use a smart home and set it up to turn off the smart plugs when the device is idle for more than 20 minutes or so.
Install Smart Leak Sensors
---
Water leaks do not only turn into possible home damage but water waste as well. Smart leak sensors will let buyers know about the problems well before it turns into a costly disaster.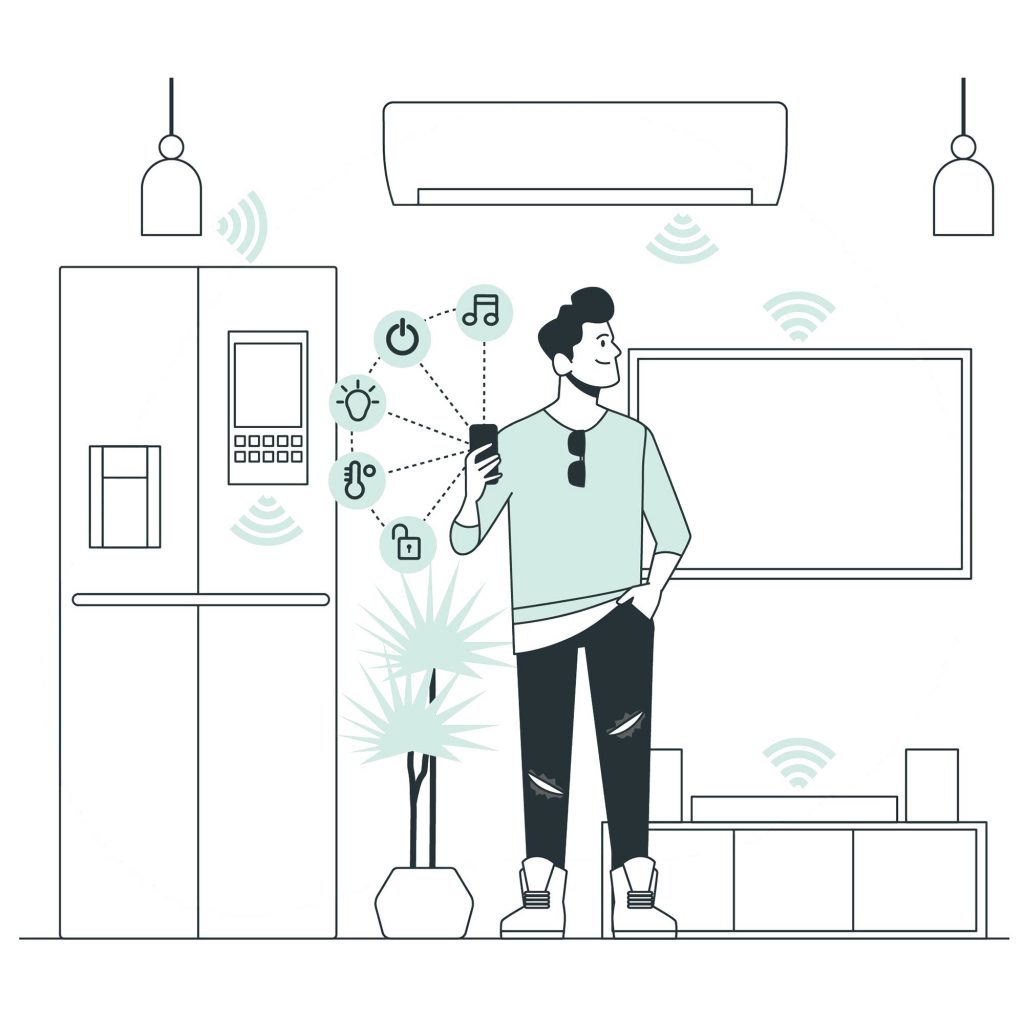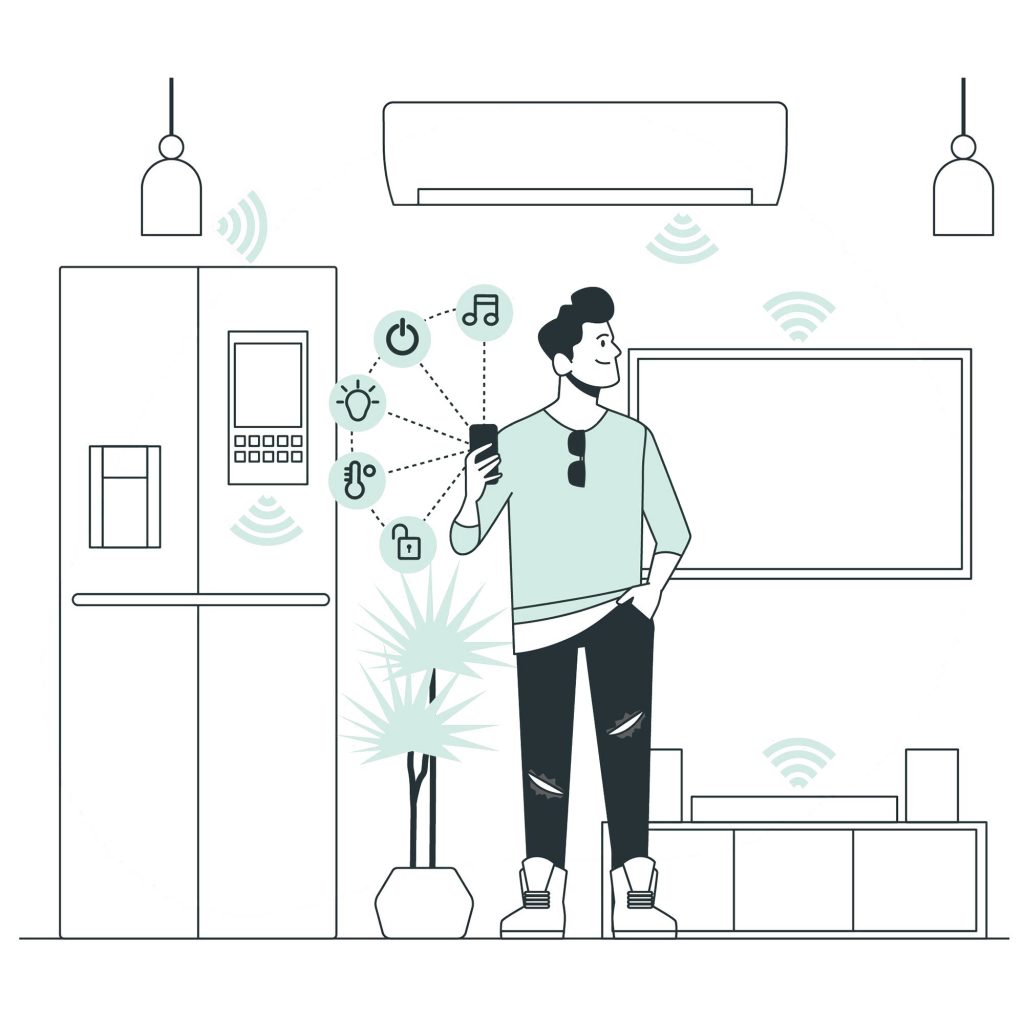 How to Start a Smart Home Installation Business?
---
Starting a smart home business does require planning, learning, and document arranging. Here is a step-by-step guide on how to start.
---
Choose a Niche and Learn
---
It is quite unlikely that you can do everything with a smart home. Therefore, you can choose a specific product (security systems, entertainment systems, etc.) and service (installation, maintenance, custom mobile app development).
Afterward, you can start your learning courses and get all the certifications you need.
Choose What To Work With
---
There are four major smart home systems: Apple HomeKit, Google Home, Samsung SmartThings, and Amazon's Alexa. They are well-tested and regularly updated, easy to learn, and customers trust them. Basically, it is the easiest option.
Based on the system of choice, you will discuss with your clients what compatible smart appliances to buy and learn one system perfectly.
However, you can also learn to use the Matter standard or create your own system that will connect all the smart systems within one app. It is a more comfortable solution for customers since it allows them to control the entire house from one app, and you can cater to their needs specifically. At the same time, it is much more work in developing and updating the solution and may seem too costly for some customers.
Analyze Customers and Competitors
---
Make sure you know your target audience and their needs. It will help you to reach them and communicate why they need a smart home.
It is also important to see what your competitors are doing, pick up good ideas, work on bad areas, and create your unique selling proposition.
Choose Your Business Model
---
You can choose between a franchise and a sole proprietor. An established franchise (like Home Technology Pros, HAUS, Home Technology Handyman, or Level Up Your Home) is likely to get you going fast, but it needs a significant upfront investment. On the other hand, a sole proprietor will give you much more freedom, but the start takes time and effort.
Plan Your Pricing
---
Research the market, count your costs, and pay attention to seasonal changes. You can also choose between different pricing models:
Fixed price (for example, fixed price for each device or system)
Time spent (charging per hour of your work)
Subscription-based (works for maintaining systems)
Register Your Business
---
This step varies based on your region, but it is an essential one in any case. It establishes you as a legal entity and allows you to have a business bank account and phone number.
Create a Base of Vendors and Partners
---
Having a large base of software developers, smart home service providers, and device manufacturers is crucial for this business. By having high-quality contractors, you would be able to always find the solutions to the challenges faced and would stay on top of the main IoT trends and innovations.
---
Future of Smart Homes
---
Will smart homes be profitable in the future? Or is it just a fast trend?
Well, it seems like smart homes are here to stay and grow. The market is estimated to reach $380.52 billion in 2028. In comparison, it is $99.89 billion in 2021, meaning a CAGR of 21.1% from 2021 to 2028.
The possibilities of turning things smart are limitless, and we are just starting to explore them. For now, smart kitchen appliances have become one of the most researched segments of smart homes. Their market size reached $13.18 billion in 2021.
Smart lighting systems are also particularly popular. Its market size was valued at $10.85 billion in 2020 and its expected CAGR is 20.4% from 2021 to 2028.
Smart security systems were valued at $6.42 billion in 2021 and are expected to expand at a compound annual growth rate (CAGR) of 18.7% from 2022 to 2030.
However, it is smart thermostats that have the most considerable growth potential. It is valued at $2.6 billion now but is expected to grow to 25.5 billion U.S. dollars in 2030.
The solutions are likely to become more affordable with time, meaning that many more people will want to install them and need assistance.
We can conclude that the smart home business is and will be thriving.
---
Develop Industry-Changing Smart Home Solutions With Wellnuts
---
The smart home industry opens many possibilities for end users, manufacturers, and smart home businesses.
As long as you create safe and energy-saving solutions and explain well "How does smart home automation work?", you are likely to have your smart home business nice, steady, and thriving.
At Wellnuts, we have been helping our clients with home automation for many years. For example, we developed a complete smart home automation solution that manages multiple devices and systems within one app, while keeping it secure and cost-effective.
Do you want to learn more about home automation services and solutions? Then, do not hesitate to reach out to us!

Ready to talk? Contact us: ask@wellnutscorp.com