According to forecasts, more than 2.5 billion people will reside in smart cities by 2050. And by 2030, the global smart cities market is expected to grow to almost $7 trillion. However, as cities get "smarter," they may face numerous cybersecurity risks.
As experts in the Internet of Things and smart city solutions, the Wellnuts team knows firsthand the importance of smart cities cyber security. Today, we'll talk about what challenges threaten the vitality of smart cities and how to overcome them.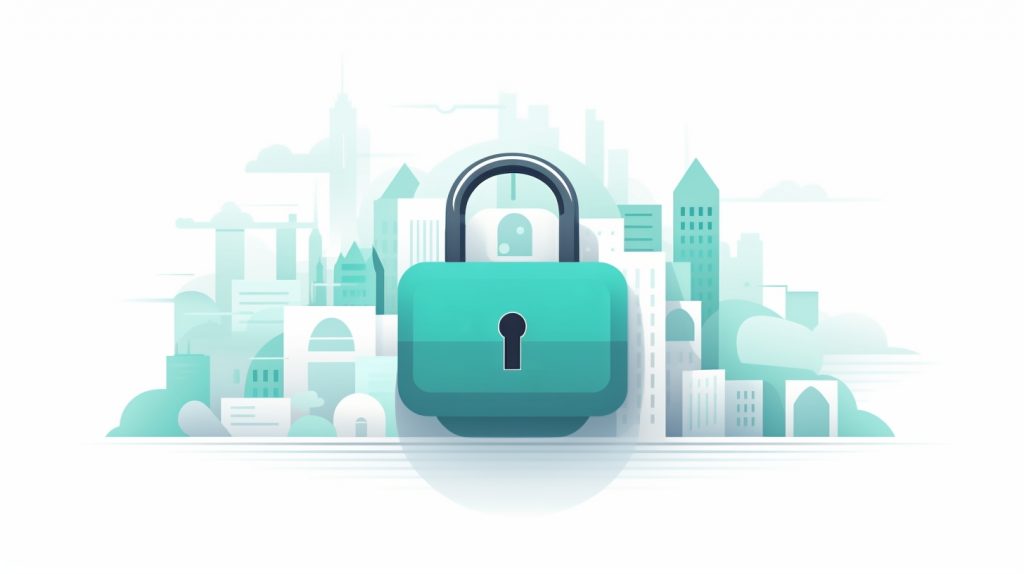 ---
Smart Cities and Cyber Security
---
What is a smart city? It's a system connecting numerous devices within a city, with digital technology improving the quality of life, optimizing costs and resource consumption, and enhancing urban services. Such a city uses artificial intelligence, the Internet of Things (IoT), and other solutions to manage health care, energy, public and private transportation to reduce waste and toxic emissions, etc.
Smart cities are designed to coordinate the work of internal systems to ensure the comfort of citizens and minimize damage to the environment simultaneously. In other words, it is an innovative approach to organizing urban life that works with the help of digital technologies. The main principles that smart cities rely on are automation, rationalization, and safety.
In such cities, the municipal and private sectors go hand in hand to achieve a common goal. Unfortunately, a smart city is also a desirable target for hackers and cyber terrorists. Therefore, providing cyber security smart cities is vital for stable infrastructure, personal data protection, the financial sector, and other systems.
---
Smart Cities Security Challenges
---
The technology used in smart cities speeds up data exchange and analytics. At the same time, there are new dangers for smart cities related to cybersecurity threats.
---
DDoS Attacks
---
DDoS, or distributed denial of service, is an attack to make a network resource unavailable. Hackers attack a communication host by sending excessive requests (up to hundreds of thousands per second) to it. When the service is overloaded, it cannot process actual requests and becomes unavailable. In smart cities, DDoS can temporarily disable objects, such as parking meters, traffic lights, etc.
---
Data Theft (Phishing)
---
SC infrastructure, such as parking garages, surveillance cameras, and electric car charging spots, generates data daily that can become an alluring target for cybercriminals. Specifically, fraudsters use security breaches to steal personal information.
---
Man-In-The-Middle (MITM)
---
In this cyberattack, an attacker intercepts data transmitted between two objects or systems. As a result, the attacker can steal, replace, or destroy this information.
---
Device Hijacking
---
Hackers hack into and take complete control of a device. In doing so, they may not disrupt the device itself, which makes detecting the attack extremely difficult. Instead, the hacker can monitor the data or use the device unnoticed by city authorities. For example, by hacking into a smart meter, a hacker could steal electricity.
---
PDoS
---
PDoS (Permanent Denial of Service) aims to destroy the equipment itself. Overloading can cause the device to fail, causing it to be repaired or completely replaced. In the context of a smart city, this can be deliberate damage to traffic lights, meters, charging stations, etc.
---
How to Secure a Smart City from Cyber Threats?
---
Now, let's turn to how a smart city municipality can protect IoT devices from cyber threats.
Cybersecurity Solutions
---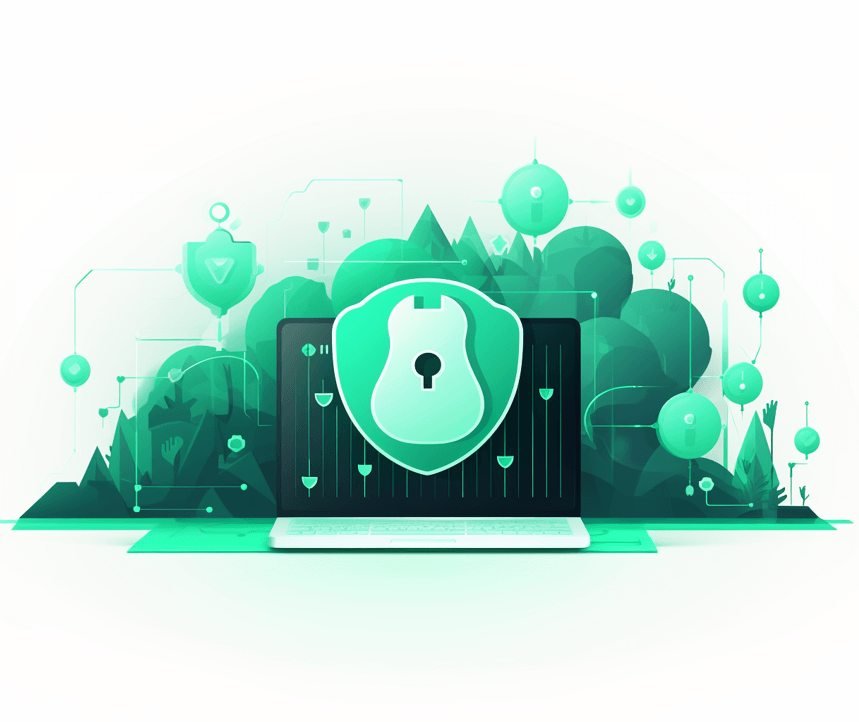 Secure boot and firmware integrity. The solution allows the device to execute only the code offered by the manufacturer or a trusted third party. Cryptographic signature methods prohibit hackers from gaining access to the device or installing their firmware. It is worth noting that many IoT chipsets do not support this feature. In this case, the object should connect only to authorized services.
Mutual authentication. Each object is authenticated before receiving or transmitting the information. Thus, the network becomes protected from unauthorized penetration of malicious devices. Mutual authentication implies that two devices confirm the identity of one to the other.
Security monitoring. Professionals use this solution to obtain data about traffic and connected objects. They then analyze the information to identify unauthorized inputs.
Security lifecycle management. Thanks to it, specialists can control IoT devices in real time. For example, they can quickly replace keys or take an object out of service.
Traffic encryption. The solution is widely used to prevent man-in-the-middle attacks. All traffic between network communicating points is encrypted on the sending side and decrypted on the receiving side. The public key is used for encryption and is given to the data receiver, while the private key is used for decryption and remains with the sender. As a result, IoT devices establish an encrypted communication channel that is secured from unwanted accesses.
---
What Does the Future Hold?
---
Let's move on to the technologies that will determine the future of cyber security for smart cities. As the number of IoT facilities grows and cyber attackers constantly improve, cities must look for symmetrical responses to new challenges. Innovations in the field of computer science can help deal with threats.
For example, artificial intelligence, machine learning, and big data could be used. A promising direction in this situation is the implementation of deep learning based on artificial neural networks. It will help solve existing security problems more swiftly and predict new threats.
Another solution for cybersecurity in smart cities could be the creation of digital twins. Digitizing all elements of a smart city would allow city authorities to manage, maintain and monitor the status of each device. In addition, it would help respond to security breaches with lightning speed.
Smart Cities Integration Issues
---
Now that you know about safety and security in smart cities, let's discuss the possible problems associated with their implementation. For a smart city to be effective and secure, city authorities must be consistent. Otherwise, linking different sensors into a single system will be impossible, leading to constant failures and errors.
Adopting a smart city strategy can solve this problem. Implementing smart elements must be consistent, ubiquitous, and unified. The city government must work inextricably on the strategy and use clear communications and management. Each project must logically inherit the previous one and have sufficient funding.
If you want to implement a smart city project or improve the safety of an existing one, request a consultation from Wellnuts experts. Our team will study your needs, analyze possible risks and propose the best solution.